The Paleo lifestyle follows one simple rule: eat foods that are unprocessed and unaltered by preservatives and artificial ingredients. It is no wonder why this diet is recommended for all anti-inflammatory needs. Paleo practitioners enjoy collateral benefits which include better digestion, weight loss, increased energy, clear skin and even fresher breath! All of these results are expected; dieters are not consuming foreign substances that alter their natural body chemistry.
Curious about how to fit Paleo into your morning routine? Check out these amazing paleo breakfast recipes that will make you skip the fast food lane!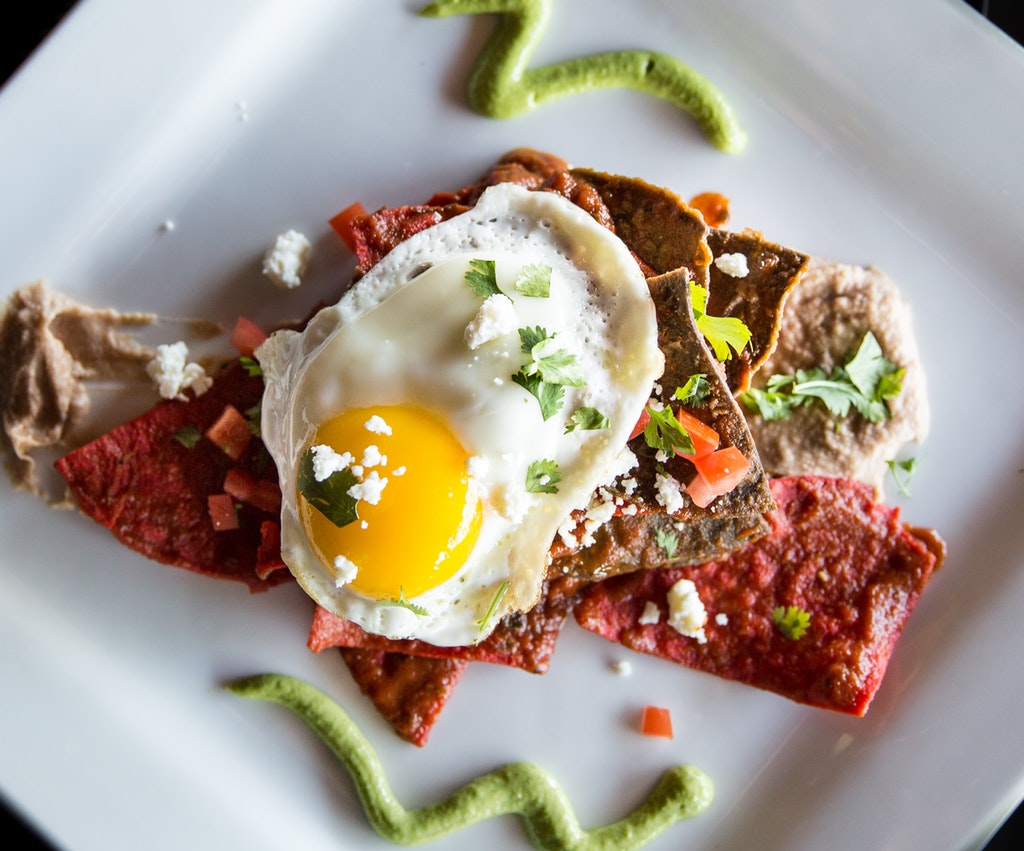 Monday: Veggie frittata
A simple combination of eggs, vegetables, coconut milk, coconut or olive oil, and a dash of coconut flour, help you create these portable muffins that are carbohydrate-free, wheat and grain-free, dairy-free, and packed with protein.
Whisk:
6 eggs.
1 cup of coconut milk
Sea salt and ground pepper to taste.
Favorite veggies
Spray the bottom of a muffin pan. Bake on 350 until the eggs are thoroughly cooked. Cool off and serve. PS: Not a fan of veggies? Substitute them for a nice, chopped steak or uncured sausage!
Tuesday: Coconut flour pancakes and raw honey syrup
Coconut flour can be made into a soft, fluffy dough that can be then pan-fried in a flash just like regular pancakes.
Use:
1/4 cup coconut flour
1 teaspoon arrow root
Optional pinch of sea salt.
1/3 cup coconut milk
3 eggs
Mix all the ingredients together. Coat the bottom of your cooking pan with coconut oil spray and ladle large spoonfuls of the wet pancake mix.
This flour is different, so it will not bubble up. Flip several times until it reaches your desired tenderness. Serve with warm, raw honey.
Wednesday: Carrot Cake for Breakfast!
Mix
1 cup coconut flour
1 cup of coconut milk
4 eggs
1 cup of shredded carrots
½ cup coconut oil
5 tablespoons chopped almonds
cinnamon and raw honey to taste
After mixing thoroughly, pour the mixture into a spray-coated muffin pan and bake at 350 for 10 minutes or until reaching the right consistency.
Thursday: Steak and eggs!
Who said steaks were just for weekend cookouts? Celebrate "pre-Friday" with a nice, round steak, or sirloin (you can request that it is cut thinner) cooked alongside two deliciously fried eggs! Serve in a Paleo wrap if you want portability.
Friday: Avocado toast
Use:
½ avocado
1tsp black truffle olive oil
Coconut flour bread
Sea salt and half a lime's worth of juice.
Chop half an avocado; drizzle it with lime juice and sea salt to preserve it. Mash it up. Toast a slice of Coconut flour bread and spray it with a drizzle of black truffle olive oil. Spread the avocado and enjoy.
Saturday: Citrusy Medley
Chop into squares your favorite citrus fruits, preferably one of the following:
Ruby red grapefruit
Tangerines
Valencia oranges
Pat the squares dry and drizzle with raw honey.
Sunday: Sweet Potato "Toast"
Slice a large sweet potato (skin on) into bread-width wedges. Toast in a toaster, or Air Fryer. Each slice of sweet potato toast can be topped with fried eggs, avocado, or raw honey. These "toasts" are mega healthy for you and 100% junk and yeast free!
Paleo is not expensive, fancy, or complicated. It is a new way to eat, and live. Try these amazing recipes today, or try a Paleo meal service, and start feeling (and looking) great.